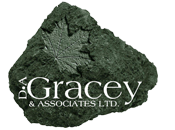 D.A GRACEY & ASSOCIATES LTD
Live Outside
Specializing in Toronto Landscaping, D.A Gracey & Associates is an Award Winning Residential Landscape Design/Build Contractor

My passion for landscape design started at Ryerson University and has continued to grow for the last 32 years. Meeting, understanding, problem-solving, finding great design solutions and laughing with my clients is what I enjoy the most about this profession. Dreaming up innovative ideas and seeing them come to life is something I find extremely satisfying. I enjoy watching my employees excel at what they have chosen as a profession and helping them hone their skills and grow professionally. Watching their eyes light up when they see what they have created makes me happy. I love to hear how my clients are using the landscape we have designed and constructed for them, how they use the space and how they now love to Live Outside.
Adam Gracey
Award winning Landscape Design/Build company in Toronto
---
Your Toronto landscaping project should be completed by an award-winning Design/Build company. Since 1993, D.A Gracey has been winning awards for residential landscaping projects and offering custom landscapes for luxury homes, estates, and residential properties all over the GTA and beyond. From concept to construction, our skilled staff and artisans will transform your front and back yards into an oasis of beauty, elegance & sophistication – a destination for both entertaining guests, and a personal retreat for the relaxation of your entire family.
Read More...
D.A Gracey & Associates Ltd.
mail@dagracey.com | 905-761-9490